IL030 BLEACHED - 100% Linen - Sheer (2.8 oz/yd2) - 20.00 Yards
Favored By:

10466 people!
Price:
$286.20 per item

Sale price:
$257.58 per item (10% off)
Bleached color is achieved by "stripping" the natural pigment out of the fibers( just like you would with bleaching hair). What you are left with is a very soft shade that is just ever so slightly an off-white color.
Bleached is the basics of any project and loves being dyed. It is actually what we use to dye the colors. A truly versatile base and a must-have addition to your fabric repertoire.
The beautiful open weave texture of this linen gives it a light, airy opaque look, making it an excellent choice for apparel, intimate apparel, accessories, interior design projects and so much more.
Fabric specifications:
| | |
| --- | --- |
| Article : | IL030 Gauze |
| Content : | 100% Linen |
| Type : | BASIC |
| Thread size warp : | 34.5 |
| Thread size weft : | 30 |
| Thread count warp : | 38 |
| Thread count weft : | 40 |
| Color : | BLEACHED |
| Weight : | 2.8 oz/yd2 |
| Width : | 57 inch |
Reviewer: Donna
Still enjoying my breezy white linen kimono I made with this. So great over tank tops on a hot summer day. Oh and had enough left to make the best cool half slip too. Way better than nylon on a hot day.
Reviewer: Kelly
I LOVE linen. Living in central Florida, linen clothes are perfect. This beautiful, lightweight fabric is going to be perfect for a long sleeve shirt, sewn with my favorite pattern. I'm looking forward to sewing (& wearing!) the wonderful linen
Reviewer: Jan
Feels wonderful-can't wait to wash it and see how soft it gets. A blouse for me and some gowns slip dresses for my newborn granddaughter. We live in Florida so this fabric is perfect! Super fast shipping!!!
Reviewer: Brigid
I love this linen for summer curtains. Light, airy and presses up nicely. Great price on sale too!
Reviewer: Jane
I am always amazed and delighted at how fast my orders end up on my doorstep. Great service! This linen is so fine and drapery that it fills me with ideas. I will make summer shawls and dye them. Wonderful!
Reviewer: Gina
Sews so smoothly, is light and airy, yet with a crisp floatiness that is beautiful.
Reviewer: Jane
This fabric melts into puddles of softness when washed and makes into very comfortable clothing. This time I'm making a tablecloth and am delighted at how it takes the indigo!
Reviewer: Mary Alice
I originally purchased this product to make doll clothes. I am dressing an antique doll from my collection to give as a gift to a young girl. It is hard to find 100% anything fabric these days (except polyester) that would be authentic to the doll's approximately 1885 "birth date." I am also going to use this fabric for sew in interfacing in heavier fabrics. A third use will be some summer nightgowns with plenty of lace and ribbons. This fabric is beautiful, easy to launder and press, and its price is also very attractive.
Reviewer: Grace
What gorgeous linen! I love the light weight and sheer aspect of this fabric. I have not sewn with it but a blouse to celebrate my grandmother's hand crocheted lace is in the queue of projects. Will post pics when finished.
Reviewer: Pam
i'd like to make scarves and shawls for christmas, hope well does it take dye?
Reviewer: Susan
I'm in love with how easy the sewing came together. From pre-washing to ironing I was not disappointed. I washed in the manner that I would treat the curtains in the future — warm water, quick low-temp damp dry — so I did indeed have a bit of lint. It was easily managed with a small lint brush while ironing for the seams. The transparency of the fabric was just what I needed to diffuse intense light for product photography.
Reviewer: Elizabeth
Absolutely perfect for my lightweight summer dress. I need to wear a slip because it's lightweight and a bit sheer but I don't mind. Love the ethereal look it gives.
Reviewer: Terry
This is perfect for my next project! I'm going to paint/dye my own design for a new outfit! I love that this is available to me in order to crate one of a kind wardrobe pieces with my mother. Fabrics-store.com has always delivered high quality in every order. I highly recommend this company.
Reviewer: Katie
I purchased this fabric to recreate two of my favorite shirts that I bought from a thrift store. It is some of the prettiest and softest linen I've had the pleasure of sewing. Can't wait to see what else I can make from it.
Reviewer: Cathy
Once I discovered these linens, I can't stop making things out of them. I've tried all the weights and love each one for its own purpose. Custom embroidered towels from the natural heavyweight, dresses from the mid weight, and nightgowns and shrugs from the lightweights. I've started dyeing some and playing with fabric painting. I just made a whisper of a linen slip to wear with my semi-sheer dresses/nightgowns ( when you're home all the time, dress, nightgown, what's the difference?!). The clothing is soooo comfortable. And if you're looking for the absolute softest finish, their signature finish is truly wonderful.
Reviewer: Wanda
I have purchased so much linen from this company and I have been on a sewing binge making all new tops. The linen is gorgeous and such a pleasure to sew with.
Reviewer: A
Yikes! Got this just in time! Sold out! Was wanting a Sheer Fabric to use for Simply Styled Collars for Tops and Blouses. Fabrics-store to the Rescue! Thank you! I believe this Sheer (yet true to form Linen Strength) will be just the ticket! IL041 in my Repertoire of Fabrics-store Beautiful Linens, looks like it would nicely "lighten up" the Neckline area as well. A more Rustic Charm perhaps. IL030 with a bit more Refined Beauty. Just cant get enough of these Heavenly Fabrics. Working in the yard a lot now, but when I get to sewing I will definitely Post! Thank you Bunches Fabrics-store!!
Reviewer: Nickolina
I ordered this to make an underdress or slip for myself to wear with my crinkle-gauze dresses that fly up so in the wind. And to make some baby blankets for grandbabies and possibly a double-layer tank or tee. It is stiff when unwashed. This made it easy to hem both ends of the long 7-yard piece before I washed it to shrink it before sewing any fitted items. It came out so nice and will be perfect for whatever I make with it.
Reviewer: Catherine
Such a beautiful, soft and flowing linen. I made a lovely, plant-dyed shawl - using safflower after mordanting with soya milk. The shawl turned out beautifully. It has wonderful drape. I purchased enough material to make several more.
Reviewer: Sharon
I pre-washed this, hemmed a scarf and then tie dyed using a soda ash prep, Tulip dyes and a microwave finish. It came out really nice.
Reviewer: Elizabeth
I used this linen to make a historically inspired apron. It sewed like a dream! I highly recommend this product. Especially for the price!
Reviewer: Joy
Truly diaphanous! Loved it so much that I bought more. Anything that you make with it is transformed into a beautiful dream...
Reviewer: Robert
Absolutely beautiful, soft, sheer. Exactly what I needed. Will buy again. Thanks
Reviewer: Sally
So soft, and airy yet sturdy enough for shibori stitching then dyeing.
Reviewer: Anne
This gause is just what I was hoping for. Can't wait to get sewing!
Reviewer: XIANGYING
It's super stiff and not soft at all. I don't understand how it can be used for nightdresses...... just no. I haven t washed it yet, because that way you can't return it (be careful) There is nothing attractive about these. It's very sheer and loosely woven, not ideal for garment making. It just looks cheap to be honest. Also they tell you "try this fabric out risk free", but if you want to return it you have to pay both way shipping, which is at least $20. Is it worth it? I think not
Reviewer: Diane
Material is lovely, just as expected.
Reviewer: Anne
I received my order in a matter of days. The fabric was crisp, as expected. I zigzagged the ends and machine washed/dried it, and it had far less wrinkling that I have come to expect with linen. The weight is perfect -- not really voile, but light enough I'll need a cami under a summer top made of it. Nice quality, smooth, good selvedges.
Reviewer: Roxanne
This sheer lightweight linen is more of an ivory white, if you are looking for a true white this is not it. I completely hand sewed an Egyptian style dress for SCA use (for a Queen's step down at the end of their reign), I lined it white lightweight to keep it from being completely transparent. It was lovely to work with, the prewash was cold and gentle with an extra long presoak and I had no issues with runs, pilling or lint. My mother hand embroidered a design on natural mix rustic linen using 20/2 burgundy silk for the neckline and I also used the natural mix rustic for the waistband. We were all pleased with the finished project.
Reviewer: Robin
I live in Arizona, so lightest weight linens seem the most sensible choice for summer bed clothing. Last summer I decided to make bloomers and a cropped peasant style top for pajamas. I loved the way the fabric worked up, but after about 3-4 months, significant wear patterns could be seen in the bust, under arm, and inner thigh areas. Within a month or two after that, holes developed and large patches of fabric were barely holding together. I really loved this fabric, but the relative speed with which the fibers degraded by routine wearing and laundering just breaks my heart.
Reviewer: Brenda
I ???? linen. This is perfect for a lightweight sunscreen jacket. I have Lupus and need protection whenever I am outside. Linen is best fabric in summers heat.
Reviewer: Laurie
The fabric was perfect even down to the off white color to make medieval tunics and under dresses for Medieval garb to wear on a hot summer day.
Reviewer: Julie
While the fabric was the exact weight I needed, the color was not. I though I would be safe ordering a full bolt with a description that indicated it is a bleached white, but NOOOOO. It is pale ivory, not true white, and I cannot return it. Very costly assumption that I did not need to order a swatch of a white fabric to check the color.
Reviewer: Anonymous
This fine linen is very light and relatively evenly spun. It will make a wonderful crisp vail to complete my garb.
Reviewer: Kristin
I don't know how anyone could describe this as "cheesecloth". It's fairly closely woven, although it's not opaque enough for a single layer to be worn by itself. I made a 14th century shift, veil and wimple and it had the usual linen ease of working and nice drape. Threads pulled from the fabric individually were not sturdy enough for me to use for handsewing hems, unlike the IL019, but using regular all-purpose thread I had a very easy time picking out tiny hemstitches in the weave and they hold securely. I wouldn't exactly call it soft, at least not yet (3 washings) but it's very smooth and molds beautifully to the body with wear. I'm not worried at all about the extra layers making me overheat.
Reviewer: Elizabeth
Three years ago I ordered some of this linen gauze to make a sleeveless jumper to wear over some linen dresses I was gifted that are rather plain and straight. It required several prewashes with serged raw edges to get rid of the lint. Once it was cut out, I used some batiste to make the bias bindings for the armhole and neck bindings. I sewed french seams with two rows of narrow zigzag for the first step to keep the seams from ripping or fraying. Using the serger for the first pass seemed too heavy to me, but it would probably work with the darker colors. I literally wore my jumper/pinafore every week for three years and washed it in warm water with Oxyclean to keep it white. The random tucks I made at the bottom didn't have any type of reinforcement to the stitching, so one of them came unstitched. I will repair it asap, trying silk thread and surgical knots as an experiment. A gorgeous, airy fabric for hot, humid Louisiana weather.
Reviewer: Rose
This is the most gorgeous linen! It's light and airy, but at the same time substantial. I've used it for apparel, table linens, etc. The fabric is cool to wear and a joy on which to sew. I love it!
Reviewer: Anonymous
I took another reviewer's recommendations, and made a nightgown out of this very light linen. It worked beautifully, and is the lightest, most comfortable gown ever. All linen releases lint during that initial washing and drying. The best ways I've found to control it, on this or any other linen fabric, are (1) zigzag the raw edges before prewashing and drying the fabric, and (2) finish all seams (e.g. French seams. This makes for a beautifully finished look to the piece. Also, I agree that, after the garment is finished, air drying is the best way to go. It doesn't take long with such a light and airy fabric.
Reviewer: Michelle
I reviewed this linen quite a while ago, but have done MORE with it, so would like to review it again. I had made myself several nightgowns out of the IL020 weight and really liked them. I made a night gown out this IL030 and put it aside for next summer. The weather has turned warm again, so, I took it out to use. Wonderful! My loosely fitted gown is like wearing "air"! I plan to make several more. I pre-wash my linen by soaking in a sink or basin. This shrinks it, but does not "rough it up". It also leaves some of the original sizing in, making it easier to handle for cutting and sewing. I air-dry my linens- I read somewhere that linen should not be put in a dryer. I like to hand sew, and this linen works just fine. I plan to make many more nightgowns, camisoles and slips, and summer blouses with this great fabric.
Reviewer: Elizabeth d
I was a bit reticent about how to handle this fabric. So I collected some Doggie Bag pieces over a period, added to purchases of other pieces of linen. One day I found I had enough to do something with and needed to try it out. Frankly I don't wear white that well, so I had some other scrapes of linen, a little Fog Green and a little Meadow (blue-ish) so I bit the bullet and grabbed a pattern. It is lovely sheer fabric and feels delicate, so I made a long shirt/cover-up type garment. I used the light green for a shoulder yoke and band collar and the pale blue for the button band down the front. I still had some colorful scraps, so I made sleeves tabs of the blue and made 2 upper and 2 lower pockets mixing the colors. Because it's long I put light weight elastic in the waist to hold in some of the volume. I am delighted with it! The soft feel of it on a hot day is comfort it's self. It has sleeves to keep some of the sun off, but is still cool when it's hot. I'm glad there are more colors now, I'm itching to try some others!
Reviewer: Claudia
I sewed and washed first too. This fabric is lovely next to the skin.
Reviewer: Kate
Hi! This is a second review, after many years of hard use of this fabric. It is a loose weave, gauzy fabric that has stood up SO WELL TO HEAVY USE. I initially made them as sun-shield fabric for my tent, and have changed to now using them as tablecloths nearly every weekend as a pottery merchant. They have been washed nearly weekly for the past year and have only become softer and more lovely, but just as sturdy. I don't recommend it as any sort of a fitted garment fabric. Roman yes, underdress no.
Reviewer: Larry
MOST of the NO & 1 STAR reviews that drop the rating for this fabric are not correctly attributed. Total of these ratings is 11. 2 are negative, two are just questions. The rest, the majority are VERY POSITIVE reviews of at least a 4 or 5. Over all rating should be minimum a 4, more probably a 5.
Reviewer: Megan
This is a lovely lightweight fabric that is a delight to sew with. It hand stitches beautifully and is easy to care for and irons up crisply. This is gauze, and has a loose weave, so is not the best for doing things like satin stitch on. I would recommend this for veils and chemises/camica/camisoles.
Reviewer: Sheila
Am delighted with this fabric. I plan to use in a kimono type jacket which will be perfect for our climate. Plus it's use for blouses and scarves will be phenomenal . I would also like to dye it
Reviewer: Karen
It says right on it that it is gauze. I purchase a lot of fabric from here and this is an elegant fabric for so many things. I had NO trouble with pilling or sloughing of fibers whatsoever. It is very transparent (gauze) and would make beautiful curtains, scarves, over blouse and so many other very classy items. I really can't get enough of it!
Reviewer: Dixie
Love the look of this fabric! Rather translucent and perfect for the project I had in mind. Cannot wait to get started.
Reviewer: Karen
I forgot to add that before washing, I ivercast the edges on my sewing machine - totally kept the shedding under control,
Reviewer: Karen
I have purchased this gauze twice - both times as the backing for a linen coverlet. Granted, each time I washed it several times with hottest water, longest cycle and just kept at it until little lint was shed, but it is so so soft and lovely. I dyed the first piece and it took the dye beautifully. Paired with the loose weave linen, it makes the most cozy throw, that everyone fights to get to first! I'm a about to purchase more to make a 3rd throw as a gift.
Reviewer: Margareta
I had not bought this weight of linen before but was tempted by the discount. All of my chemises are made of cotton voile and this is sometimes not the right look for the style of my outer garments so I thought I would try this product. I have yet to make a chemise and and veil out of it but I showed the fabric to friends of mine who think it will be perfect and like it very much. I love linen because it wicks away moisture and feels lovely on. I am sure this weight will do the job I have planned for it.
Reviewer: Anonymous
Great for summer scarves, shawls and summer curtains. Irons nicely, sews nicely and wears beautifully as a scarf.
Reviewer: Simone
I make Smocks to have for years, I have other linens that are see through, this is cheese cloth,DO NOT USE THIS for SCA or Faire clothing, you will regret it, it is not sturdy! It is not the tight weave needed for Smocks. The 3.5 is more like what you need for Smocks/Camisa/Hemds in period. I love the 5.3 for making my SCA tourney garb. This I use to make cheese with, I purchased it, when I thought it would make nice shirts for my sons. It has made many of my cooking things work.
Reviewer: Carolyn
Wonderfully light and airy for making a very thin shift/skin layer for under my 14th century dresses. Breathes, wicks sweat, and and is thin enough it doesn't affect the fit of the main garments.
Reviewer: Deborah
This fabric is made of such short threads that after 6 months and hundreds of washings it is STILL full of pills and lint. If you can make something that will never ever ever ever be washed, go for it. Otherwise, run far far away.
Reviewer: Mirela
I've made curtains out of this and adore them! The weave is loose and see through when looking outside, but looking from the outside in, it offers privacy. Just amazing for curtains!
Reviewer: Jean
IL030: I really want to love this linen. After 4 pre-washes and and a mountain of lint each time, the fabric is a lovely, soft, airy dream... but the lint flying everywhere is a nightmare. I order many times from here. I haven't had this problem with other fabric-store linen.
Reviewer: Kathryn
This is one of my favorites for a next-to-skin layer. A couple of notes: 1) line your necklines to improve length of wear. 2) If you're worried about the wobbliness of this fabric, pre-wash and then iron/starch it for cutting and sewing. It made a HUGE difference for me!
Reviewer: Bonnie
I used this for 16th c. chemises. Very light and comfortable for Florida weather, and kinda sexy. I had to line neck pieces and cuffs.
Reviewer: Barbara
Does anyone think this would work for cafe curtains? Or can you suggest something that will? Thanks
Reviewer: Kate
I purchased this IL030 linen to make some sun-guards for my tent, to keep the people under the shadefly from the sun. The fabric breathes and moves easily, and takes MX dyes fantastically. The weave is very loose and see-through, perfect for my gauzy draping. I highly recommend!
Reviewer: Patricia
This fabric is absolutely sublime. I make hand and machine sewn lingerie and heirloom baby clothing. This light, airy linen is perfect for embroidery, tiny pin tucks, smocking, shadow embroidery. I dyed some a very pale sky blue, and found that it is made for dyeing, too. I just love it. I wish I could have 1,000 yards of it! I recommend this fabric highly. My next project will be an heirloom blouse for myself.
Reviewer: Janet
I wanted Linen to make scarves from, and this Linen was perfect for the project I had in mind. As it was a scarf and I did not have to worry about size I hemmed it first then washed and dried it. It softened beautifully. I then went through the process of tray dyeing it and I loved the outcome. I have never had any Linen from this site that I did not like and the price is very good even with the shipping to Australia.
Reviewer: Ann
I used this material for a Colonial women's cap and neck scarf and it drapes wonderfully for a neck scarf. I discovered by trial and error that this is the best weight for the scarf.
Reviewer: Raquel
I made an italian camisia with this linen. It is almost like cheesecloth, and not a very tight weave. I would defintely purchase a swatch before buying to make sure it's right for your project. It is heavenly soft and light, like a feather. YOU MUST FINISH THE EDGES OF THE LINEN COMPLETELY BEFORE WASHING. Otherwise it will fuzz itself all over the fabric, and never be able to be picked off completely. It's a nightmare.
Reviewer: Isabella
Michelle or others - do you think i could use this linen for a kaftan?
Reviewer: Michelle
I used this lightweight, gauzy linen to make a mobcap and fichu for a costume. The items were nearly weightless and did not make me hot, as I had feared they might. I used YLI Heirloom thread in white, size 100 to hand-hem the items, and the stitches are really invisible. This would be a great fabric to combine with laces for collars, cuffs, and baby items. It would also be very effective for ruffles.
Dress Made with FS BLEACHED Sheer Open Weave Linen. A good dress is a must in my closet. I absolutely love how dynamic dresses are and I must admit I had so much fun draping this beauty. It was my first time working with this type of sheer linen. I found it very easy to create and sew with. Also, it is so beautiful!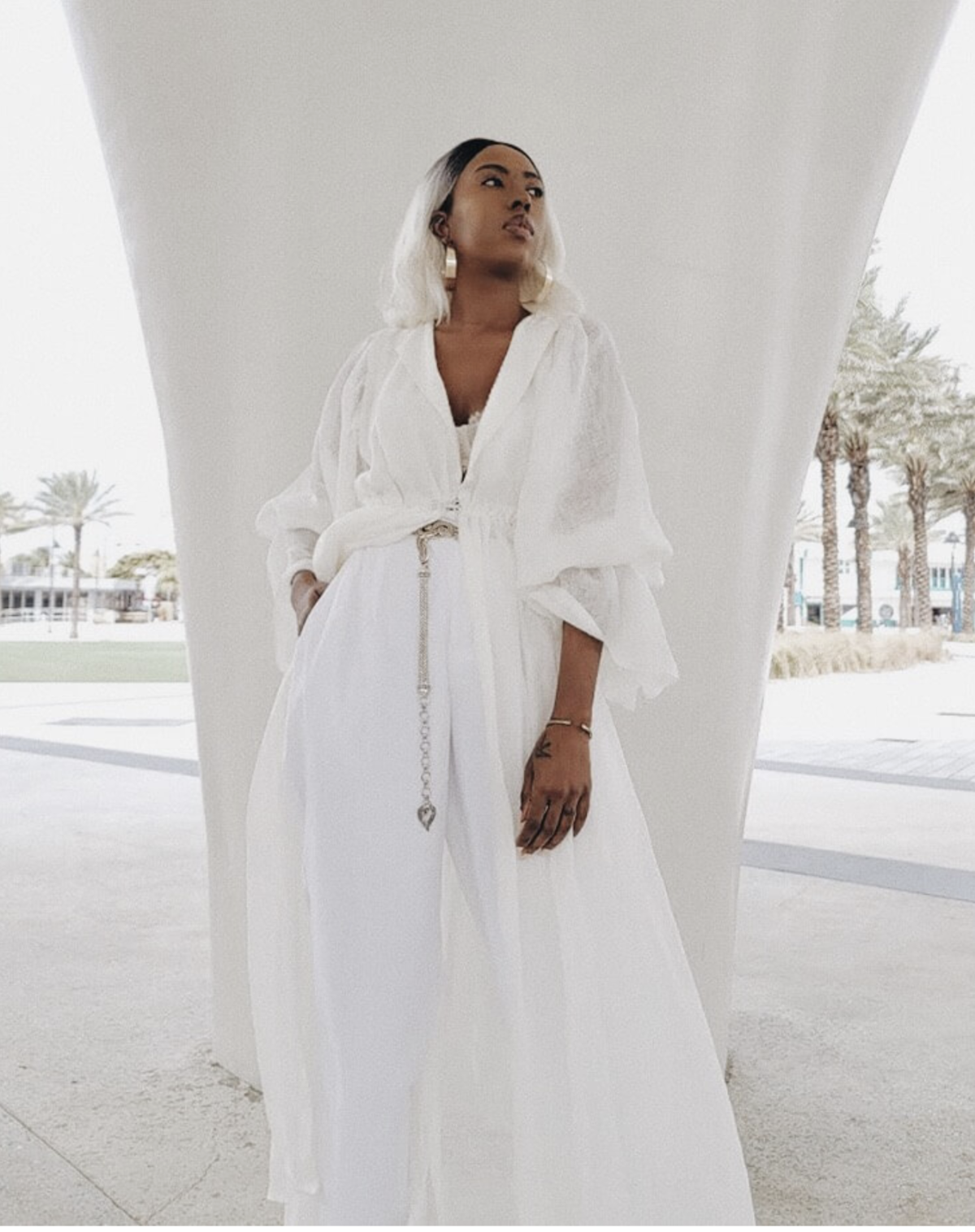 IL030 BLEACHED 100% Linen Sheer (2.8 oz/yd2)
This is Folkwear's Armistice Blouse made in IL30 bleached and then dyed in black tea. The airy fabric was perfect for this dreamy pattern and was easy to work with.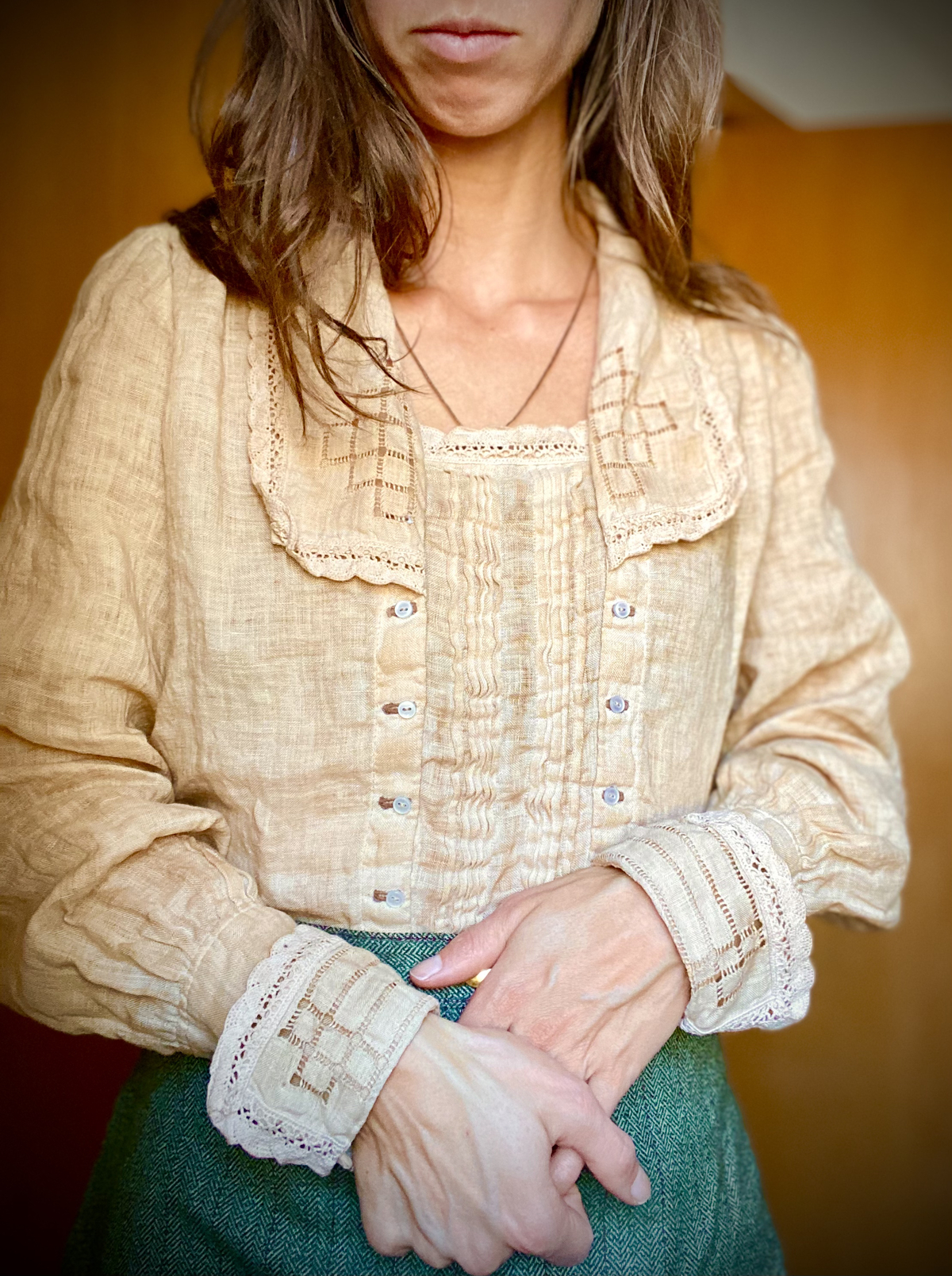 IL030 BLEACHED 100% Linen Sheer (2.8 oz/yd2)
I loved the transparency of the fabric and how simple it was to have curtains to draw to cast a diffused light for product photography.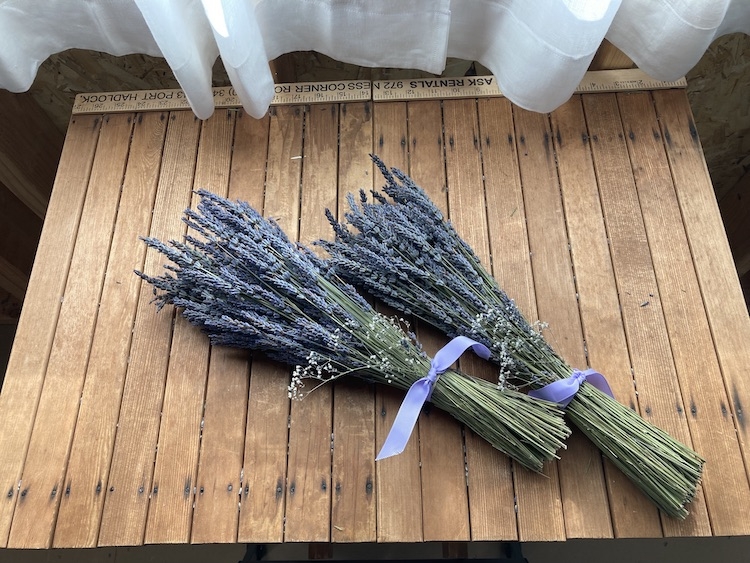 IL030 BLEACHED 100% Linen Sheer (2.8 oz/yd2)
This fabric worked perfectly as a diffuser for product photography. Added bonus was how delightful it is to have dual-purpose curtains in the Garden Shed Studio!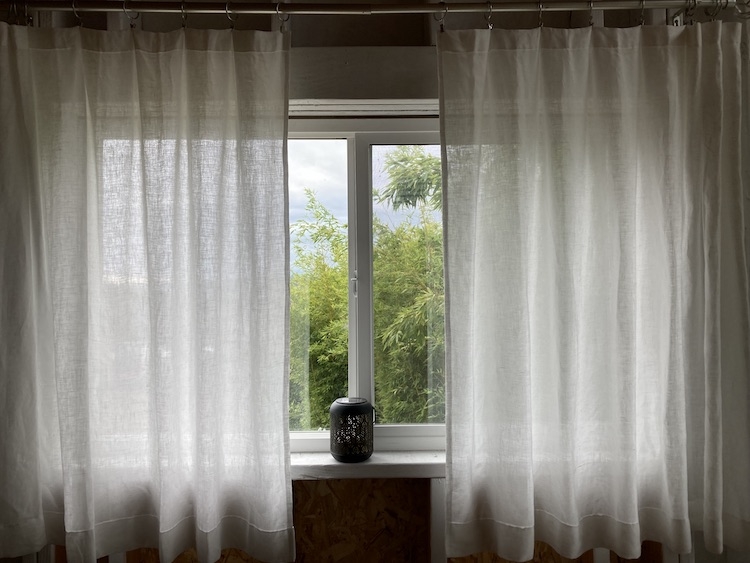 IL030 BLEACHED 100% Linen Sheer (2.8 oz/yd2)
This linen is fantastic! I used it for the blouse and it was wonderful! So breezy, and kept me cool while I adventured around the renaissance faire! It was easy to sew and has held up to many events outdoors!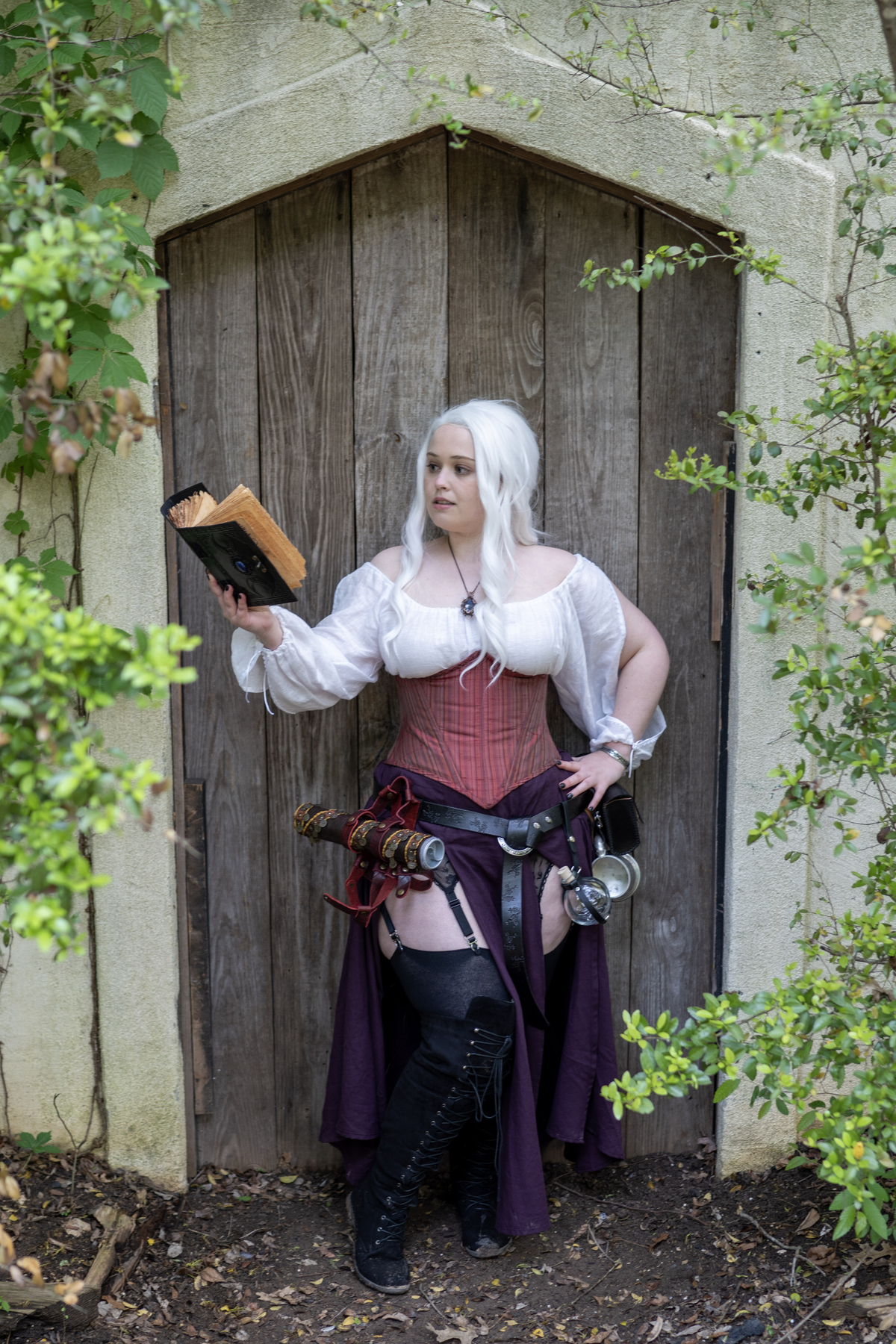 IL030 BLEACHED 100% Linen Sheer (2.8 oz/yd2)
I used this beautiful linen for the chemise of my original character Neria. It breathes and works so wonderfully in hot temperatures. It is a little sheer, but not so much so it cannot be used for under blouses. I loved working with this linen!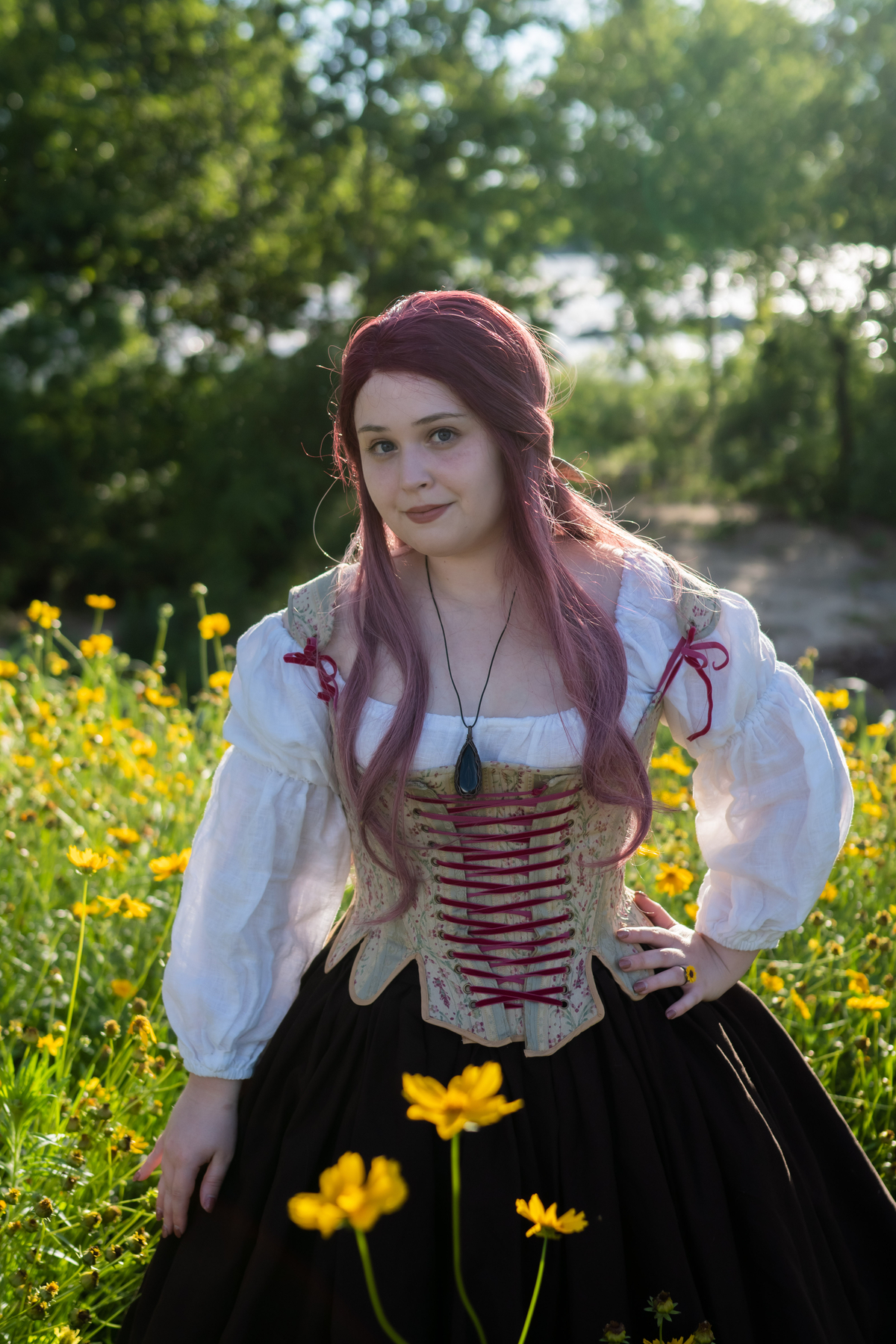 IL030 BLEACHED 100% Linen Sheer (2.8 oz/yd2)
I used this very light weight linen for a shirt and my husband said it was much cooler than his previous one. That was the whole purpose for making it. Next comes a linen vest out of heavy weight.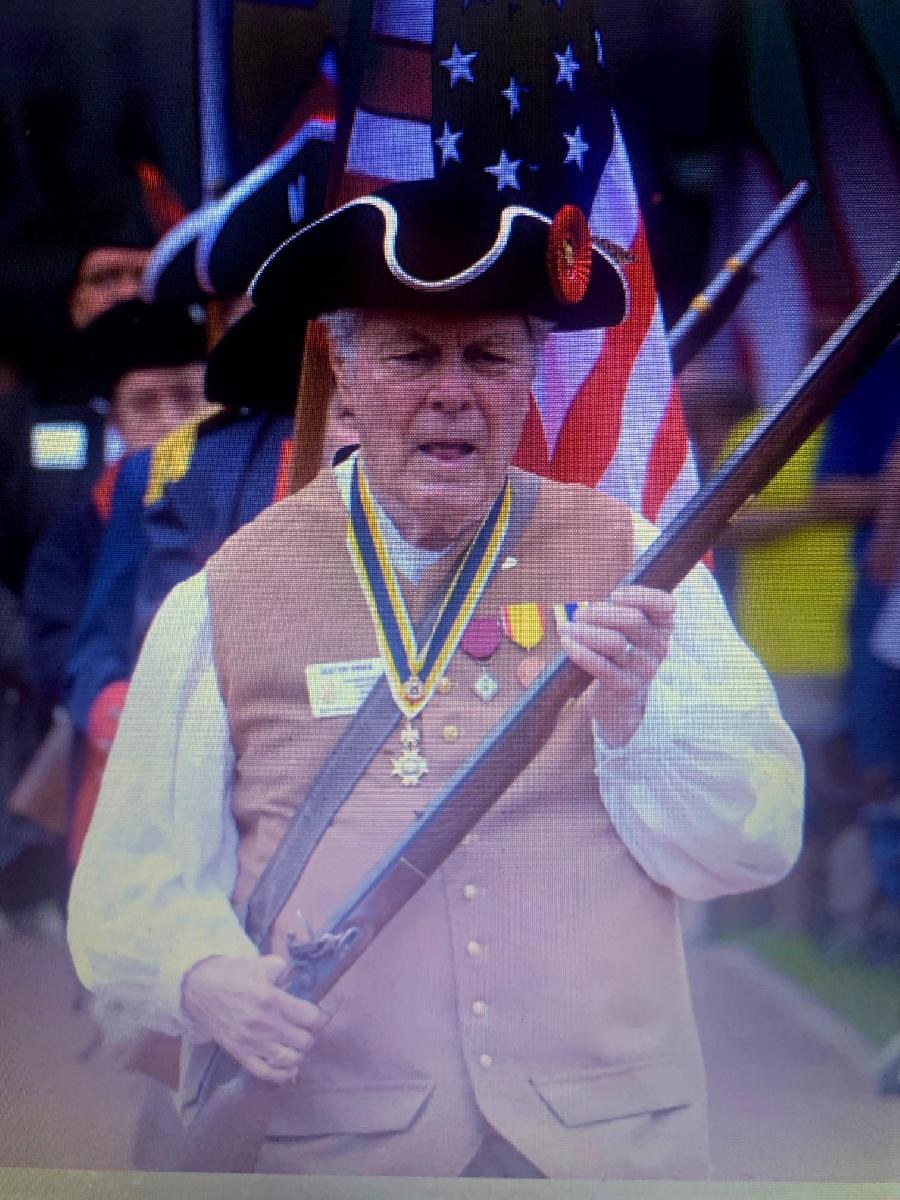 IL030 BLEACHED 100% Linen Sheer (2.8 oz/yd2)
Very good for casual, sheer curtains. Finish is more rustic than I had hoped for originally, but happy w the curtains now they're up. Very easy handling, and a crisp finish on seams. Lots of lint, but it held together well in multiple wash/ dry cycles. Thinking next for garments...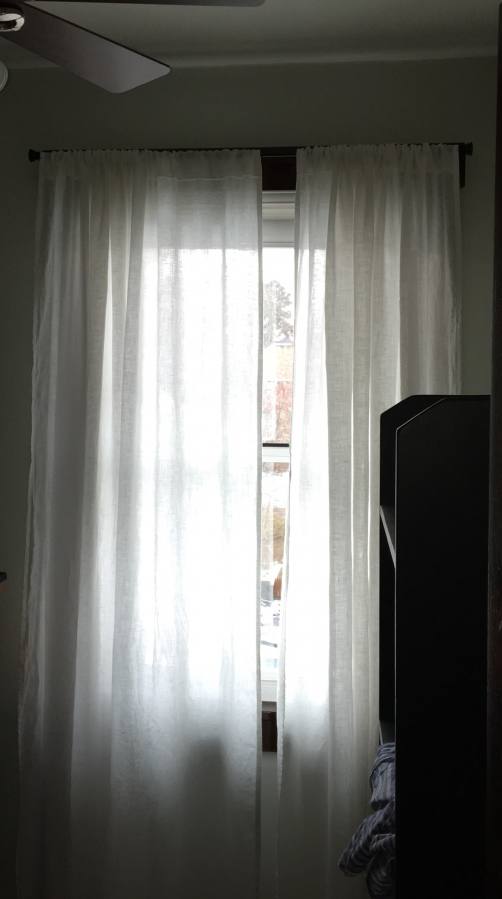 IL030 BLEACHED 100% Linen Sheer (2.8 oz/yd2)
I'm using this to make sheer curtains that are pieced with a Korean style piecework. In the photo you can see the difference in opacity of the French seams compared to the fabric itself. I absolutely love it. Lotso lint. In washer and dryer. Had to filter the washer drain water so it wouldn't clog my plumbing. Extremely thin. Can't imagine a blouse out of this.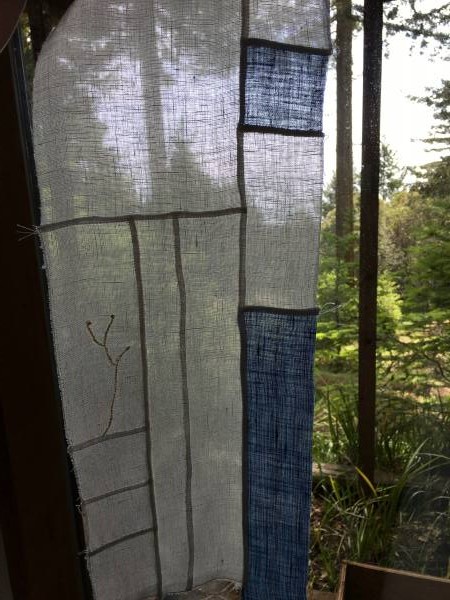 IL030 BLEACHED 100% Linen Sheer (2.8 oz/yd2)
Vintage Inspired Linen Gauze 'Grace' Blouse / by Breathe Clothing BREATHE CLOTHING LLC BREATHE Clothing: etsy.com/shop/BreatheAgainClothing BREATHE-AGAIN (Recycled) Clothing: etsy.com/shop/BreatheAgainDesign BREATHE FaceBook: facebook.com/breathedesign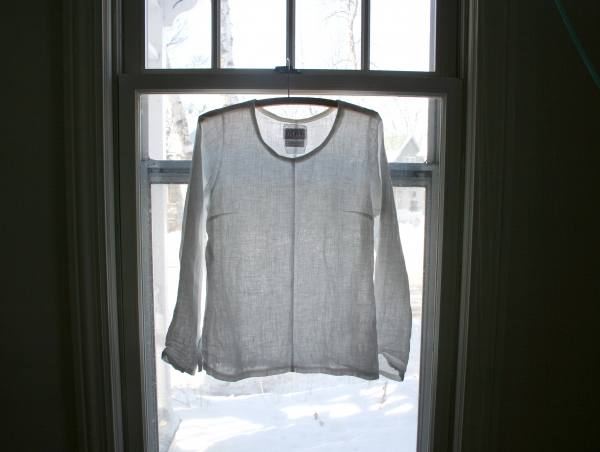 IL030 BLEACHED 100% Linen Sheer (2.8 oz/yd2)
My skeleton pirate costume October 2015. Nickel linen pants and black linen jerkin. So comfortable and easy to sew.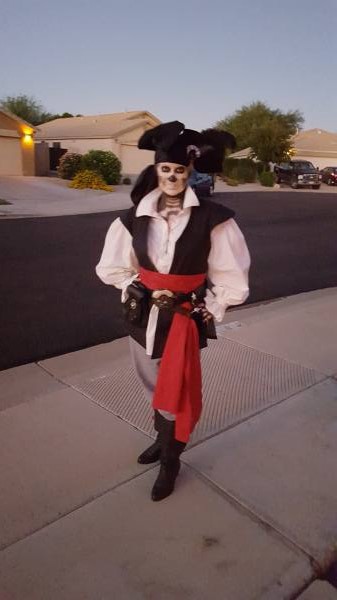 IL030 BLEACHED 100% Linen Sheer (2.8 oz/yd2)
Indigo shibori textiles, sheer magic ! Photo taken on Bainbridge Island, May 2015. Ok Alchemy Gallery, Seattle.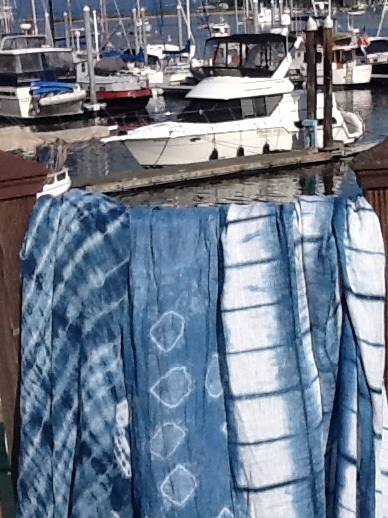 IL030 BLEACHED 100% Linen Sheer (2.8 oz/yd2)
I made a 15th century headdress based on a portrait of Mary of Burgundy. This is the embrodiered forehead cloth/coif that is part of that portrait. I used pearls instead of doing a full satin stitch and also couched down the long threads as the linen was too loose woven to hold the stithces I woudl have used originally. Full pics of it at facebook.com/photo.php?fbid=10151842361457567&set=a.10151837792772567.1073741830.828627566&type=3&theater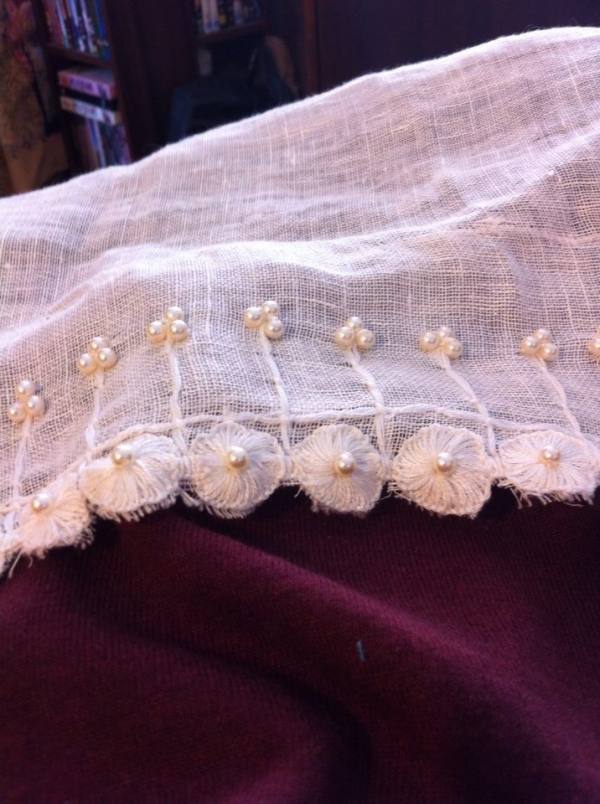 IL030 BLEACHED 100% Linen Sheer (2.8 oz/yd2)
The headwrap is in IL030, embroidered with DMC floss. It's lovely stuff, feels good, and handles nicely! After the initial hot-wash-hot-dry, I've just handwashed it when needed, and it dries far more quickly than the cotton gauze ever did. I plan to get more for shifts under gowns.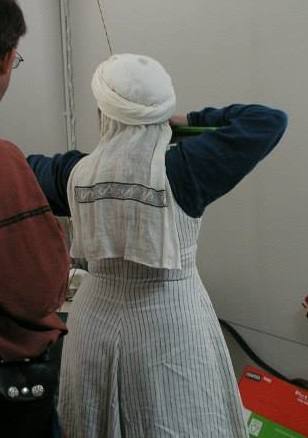 IL030 BLEACHED 100% Linen Sheer (2.8 oz/yd2)
Authentic SCA Romantic Sheer Linen Chemise I loved this fabric the moment I saw it. It made a perfect combination of texture and old world wrinkles for this chemise. My clients love it too. I sewed the piece first, and then washed it and twisted it to dry flat on a towel. The result was magical.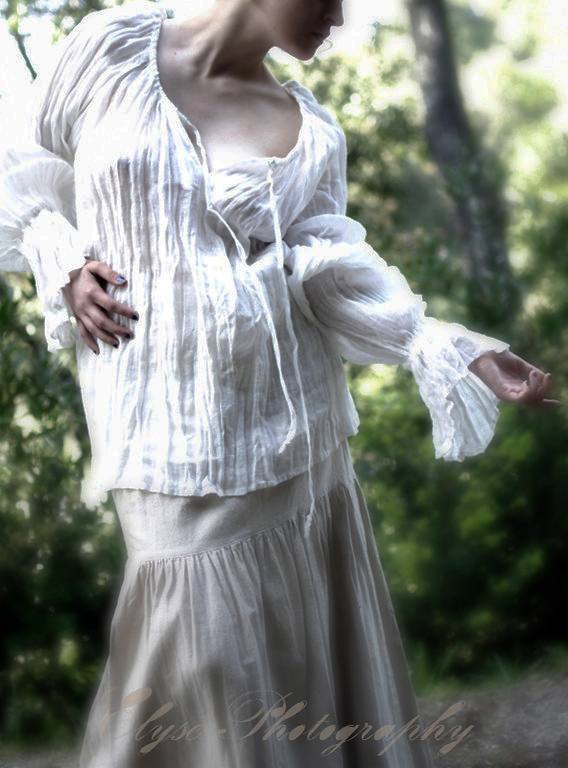 IL030 BLEACHED 100% Linen Sheer (2.8 oz/yd2)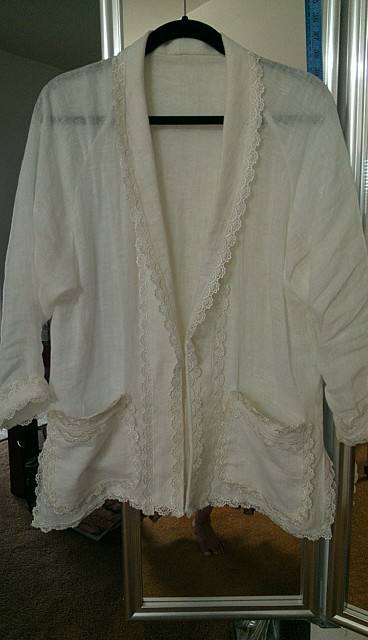 IL030 BLEACHED 100% Linen Sheer (2.8 oz/yd2)
A tray dyed Linen scarf/shawl, beautifully soft!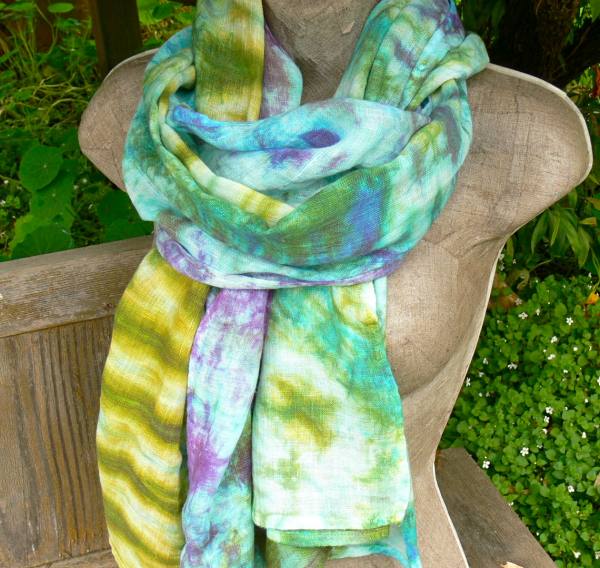 IL030 BLEACHED 100% Linen Sheer (2.8 oz/yd2)
An embroidered nightcap in progress on IL030 linen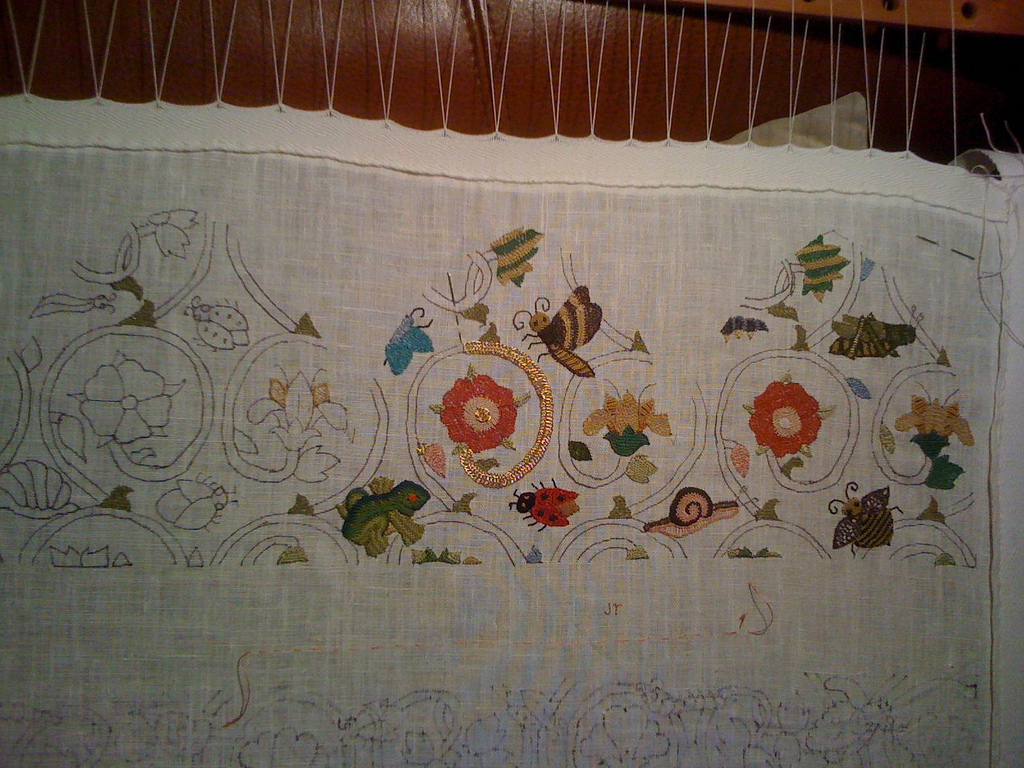 IL030 BLEACHED 100% Linen Sheer (2.8 oz/yd2)


IL030 BLEACHED - 100% Linen - Sheer (2.8 oz/yd2)
Sample Size: 2" x 3.5" (Including Swatch Card)
Free Standard Shipping
* Samples are pre-assembled and may not come from the same fabric bolt you order from. Color may vary. All fabric samples are shipped via USPS without tracking.

E-MAIL
Please contact us by following the link below.
SUBMIT A REQUEST

PHONE
1-866-620-2008
Call us Monday through Friday 10 am - 6 pm PST
Once you are happy with your order, please proceed to checkout where you are able to review your order and estimated shipping charges before you complete payment. Shipping charges are calculated by the weight and location your order is shipping to.
You will be able to choose from the following options:
Standard Shipping: 4 - 8 Business Days
Expedited Shipping: 3 - 4 Business Days
Priority Shipping: 2- 3 Business Days
International shipping charges are also calculated at the time of checkout. Please note there may be fewer shipping options available to you as the options are based on the destination of your package.
Delivery times begin one business day after the order is placed with a 24-48 hour time frame for processing.This processing period applies to all in stock items and allows for the time needed to manually cut and package your order to ensure it is checked for quality and accuracy before it leaves our facility.
Business days are Monday - Friday, 9AM - 4PM PST. Saturday, Sunday and Holdays are not considered business days.
Sample color chips are sent via regular mail and may take up to a week to arrive.
All goods are subject to prior sale and please feel free to Visit My Order to check the most up-to-date status of your order.
Making a return is quick and easy, you have 30 days from delivery to return the item or items in their original condition (unwashed, uncut and unaltered). Please include a copy of your packing list and once the return is received we will contact you to see if you would like an exchange, a credit to your Fabrics-store account or the monies returned to your original payment method.
Ship Returns to:
Fabrics-store.com
6013 Scott Way
Commerce, CA 90040
HOW DOES FREE SHIPPING WORK?
Take advantage of our Free Shipping offers on orders shipping within the contiguous US on the following days:
Every Monday and Wednesday on orders of $150 or more.
Every day on orders of $1,000 or more.
Your order will be shipped Standard Shipping (4-8 Business Days) with the shipper of our choice. No international orders. Standard shipping takes 24-48 hours for processing. Delivery times begin one business day after the order is placed. This is due to your order being manually cut and packaged to ensure quality.
Please note that some of our darker or more vibrant shades will have some residual dye run off or bleeding. It is important that you launder or treat like colors with like colors so that you do not compromise the integrity of any other colors, fabrics or garments during the launder process.
We also suggest that if you are combining one or more of these types of colors with lighter colors that you pre-wash the linens seperately and once the item is completed do not launder again, but Dry Clean.
Linen
Machine wash cold.
Gentle cycle.
Only non-chlorine. Bleach if needed.
Tumble dry low.
Medium steam iron.
Semilinen
Machine wash cold.
Gentle cycle.
Only non-chlorine. Bleach if needed.
Tumble dry low.
Medium steam iron.