IL095 NATURAL - 100% Linen - Canvas (10.2 oz/yd2) - 2.00 Yards
Price:
$27.64 per item

Sale price:
$23.49 per item (15% off)
Only 0 in stock
At a heavier weight of 10.2 ounces this Natural linen really shows the texture and linen characteristics giving you a linen that is perfect for projects needing that extra weight and durability.
Fabric specifications:
| | |
| --- | --- |
| Article : | IL095 |
| Content : | 100% Linen |
| Type : | BASIC |
| Thread size warp : | 5.5 |
| Thread size weft : | 9.09 |
| Thread count warp : | 27 |
| Thread count weft : | 32 |
| Color : | NATURAL |
| Weight : | 10.2 oz/yd2 |
| Width : | 59 inch |
Reviewer: Dr Lucille
I purchased two yards, as an experiment, to see if I could find a cheaper way to have canvas to mount on plywood to paint on. on Amazon, for a pack of 3 24x24 cotton canvas panels cost $65.99. I bought 2 yards of 10.1 oz linen canvas fabric here, $21.00 ( I forgot to use my discount) and I can get 6 24x24 panels, plus a good bit left over for mounting on odd pieces of plywood. Yes, it is natural colour, but white gesso would take care of that. I still have the lovely colour which I will not cover with white, but with transparent mix of Elmers Glue-All, water and calcium carbonate powder. If I can figure out how to attach pictures of the finished ( not yet painted on) mounted canvas I will....drlucille
Reviewer: Mary
This fabric makes very absorbent bath towels. I made two, and am about to buy fabric to make more. If you are used to Terry towels, linen feels different, of course, but I reach for these towels first. I have also made a throw and kitchen towels. Would also make a great tote. Sturdy. This fabric is thicker than most linen and wrinkles (in a great way) - just know what you are getting, and you will be happy with it. I wash in warm or hot water and then throw in dryer.
Reviewer: Ann
So disappointed in this fabric. Horrible wrinkled after washing. Was going to make a slipcover but can't imagine ironing every time I would wash it. Too bad. Color is perfect for what I need.
Maureen
I am sorry this did not work out for you. I will email you with some other linen suggestions to see if we can find a way to get your project back on track.
Reviewer: Anthony
I love this fabric! I recovered a chair and its beautiful! I have 8 yards left to make some curtains,!
Reviewer: Rebecca
I concur with the other one-star review with the same title. Very disappointed with this canvas. :(
Lauren
Hello, I'm sorry the Linen wasn't what you had in mind. For a smooth finish after washing, we recommend the following: A cool/warm water wash, and if you are machine drying, use a low setting. Before the linen is completely dry, give it an iron with high steam and hot iron. This will get the wrinkles out. After Linen is dry, it is very hard to iron. To get your linen looking this way, pop it in the wash again, and follow these instructions.
Reviewer: Anne
Made an amazing Linen & leather rustic tote bag.
Reviewer: Angela
I've been using linen for many years, so I understand that it wrinkles very badly when washed and dried. I'm prepared to deal with that. This stuff? It puckered, wrinkled, and scrunched up so badly that nothing I've done has been able to get the wrinkles out. Regular iron? Nope. Steam iron? Nope. Steam press? Sorta, but it's still heavily wrinkled, it's flat, but has so many wrinkles still. I wouldn't have washed it if I would have known it was going to respond so poorly to washing. It was lovely before washing, but it's unusable now.
Reviewer: Elissa
Bought this to recover chairs in our screen porch, where it looks beautiful. But I was so pleased with how it looked after washing that I bought some more to make a pair of jeans, which are now my favorite pants. And I've had requests from family for three more pairs!
Reviewer: Ivy
Bath towels and hand towels and I love them! I like towels with rough texture and these are super-absorbent. I made them very simply with fringed ends and folded sides.
Reviewer: Juana
This Linen has the perfect weight to makes my Jewelry roll finish beautiful.
Reviewer: Virginia
This linen makes the best dish towels ever.
Reviewer: David
I also bought this to make an 18th century hunting shirt, two packs, and some haversacks. It is very strong for those applications. It would be suitable also for making oilcloth for a shelter, or even a tent. The natural color is excellent for the woods, and no additional dying is necessary, it being very similar to the color of deer. A test of walnut dye showed it also takes color well. I would not try to bleach this cloth into a lighter, whiter shade, for fear of reducing the strength of the fibers, and losing the usefulness of this weight fabric. IF you need a white linen, this is probably not for you, although in the sunlight it may lighten in color. The cloth arrives very stiff, and I washed mine in hot water to tighten the fabric just a tad for some of the items mentioned above. This linen retained much of it's stiffness after washing and line drying, but tumble drying the fabric via the dryer, and the linen fibers turned into a softer, supple cloth, good for a garment at that point. I am quite pleased with this and it should perform very well.
Reviewer: Anonymous
Good weight, good color. I bought this for a bench reupholstery project, very happy with the quality and color
Reviewer: Harvey
I am currently making a caped fringed rifleman's frock. I have used other linen and this is by far the best especially for the price. After a pre-wash it softens unbelievably and hand sews like a dream. I have not run it through my machine yet but believe it will work extremely well. I will be purchasing more very soon.
Reviewer: Susie
Durable and modern. Love the weight.
IL095 10.1 oz linen canvas mounted on plywood, using Gorilla Glue spray, and after drying 24 hours, brushed on a solution of Elmers Glue All, water and calcium carbonate, for a clear finish. DrLucille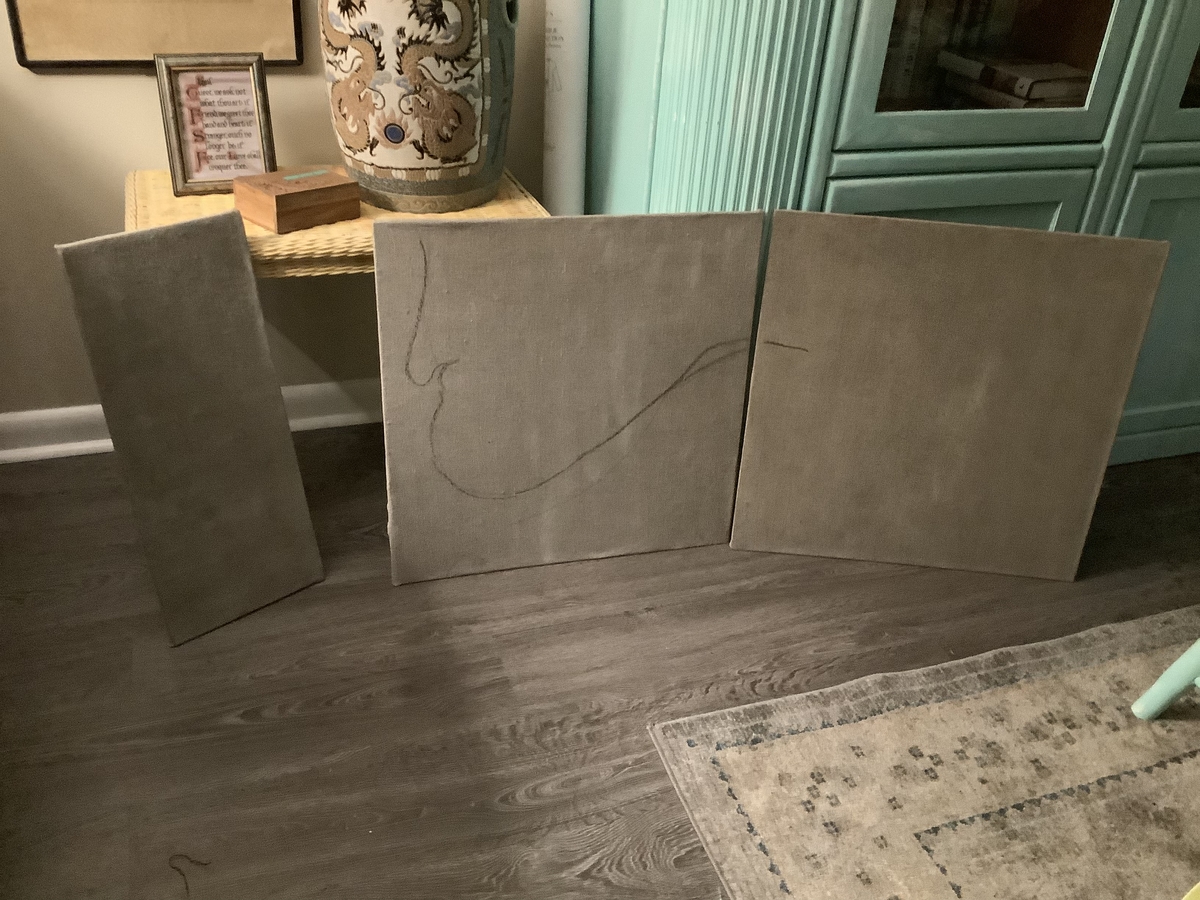 IL095 NATURAL 100% Linen Canvas (10.2 oz/yd2)
Do not buy if you have to wash it.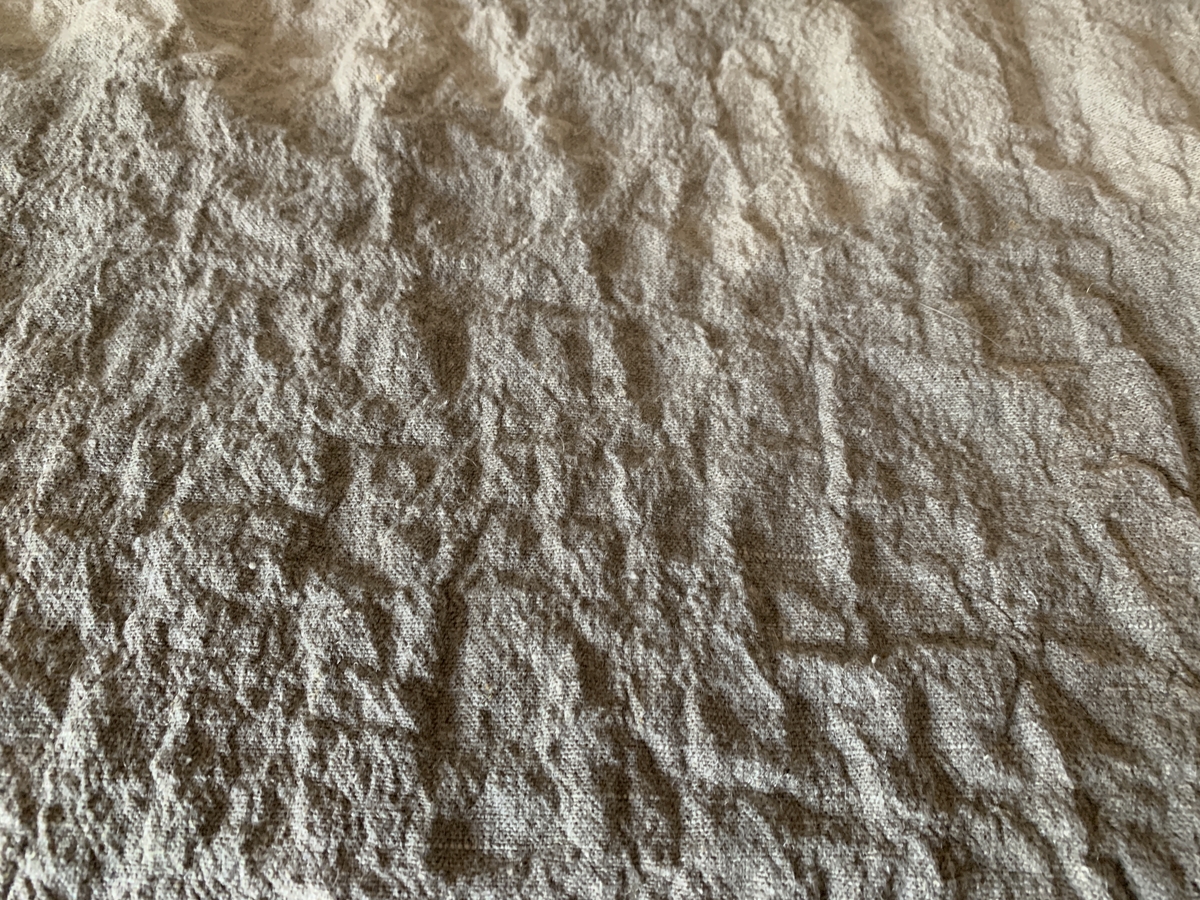 IL095 NATURAL 100% Linen Canvas (10.2 oz/yd2)
Another linen & leather tote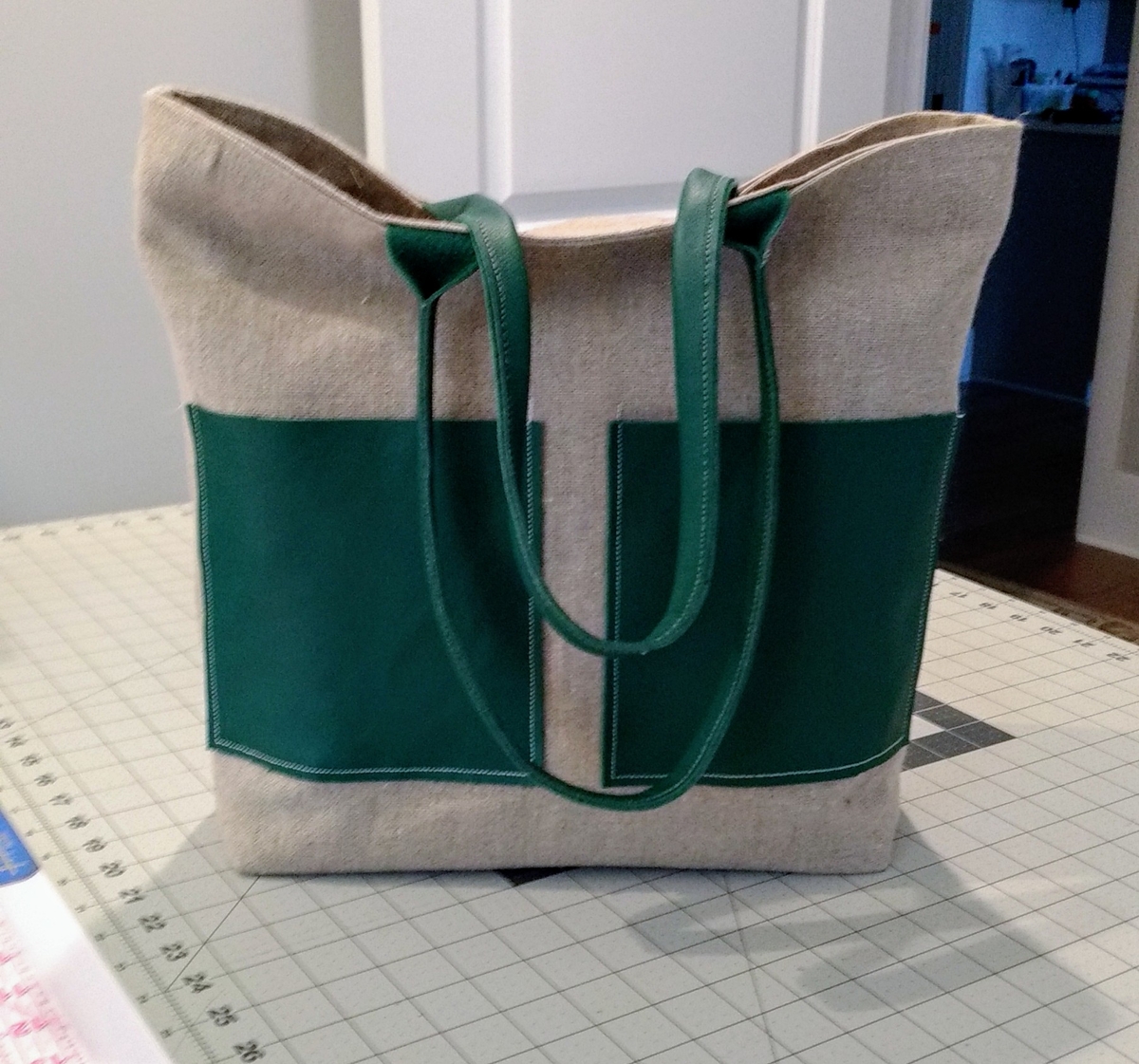 IL095 NATURAL 100% Linen Canvas (10.2 oz/yd2)
Made 2 more linen & leather totes.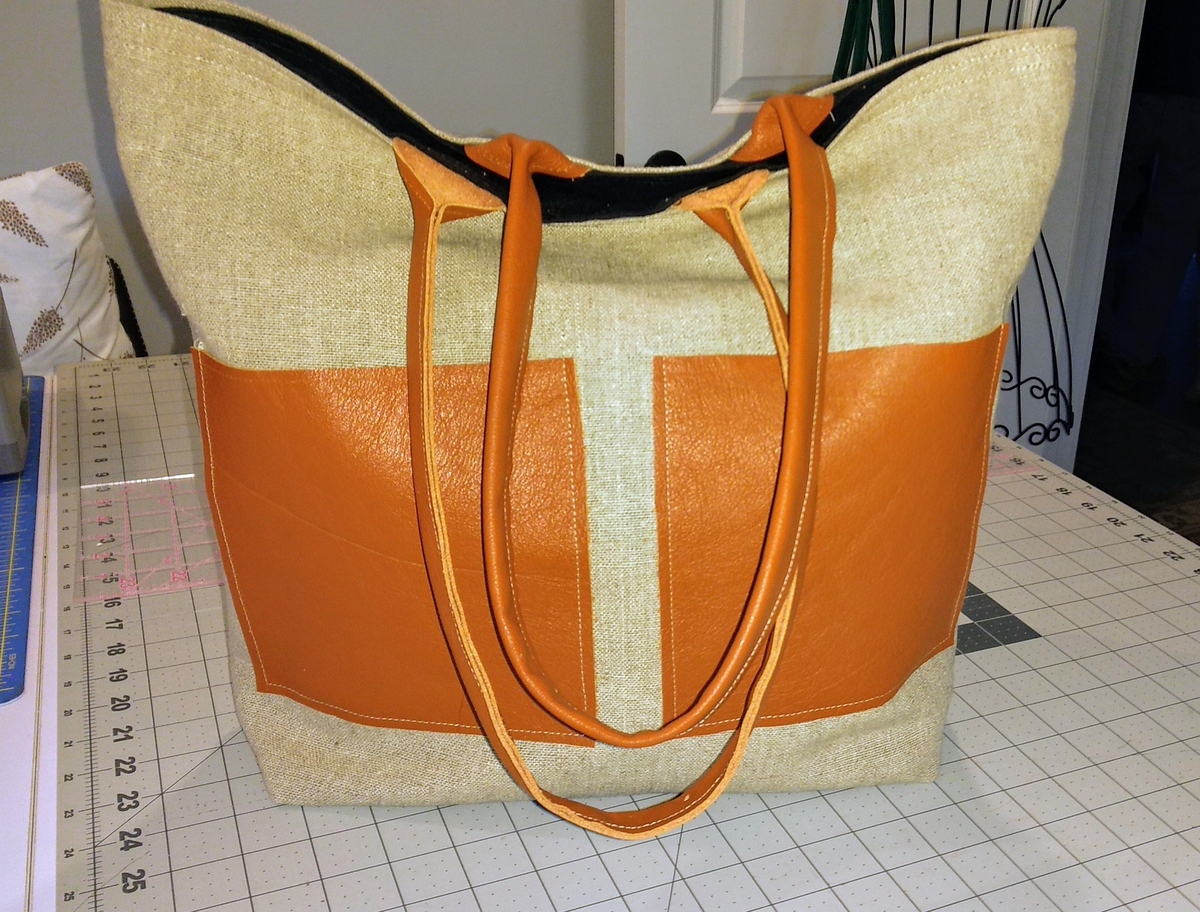 IL095 NATURAL 100% Linen Canvas (10.2 oz/yd2)
This linen is heavy enough for a tote with leather trim.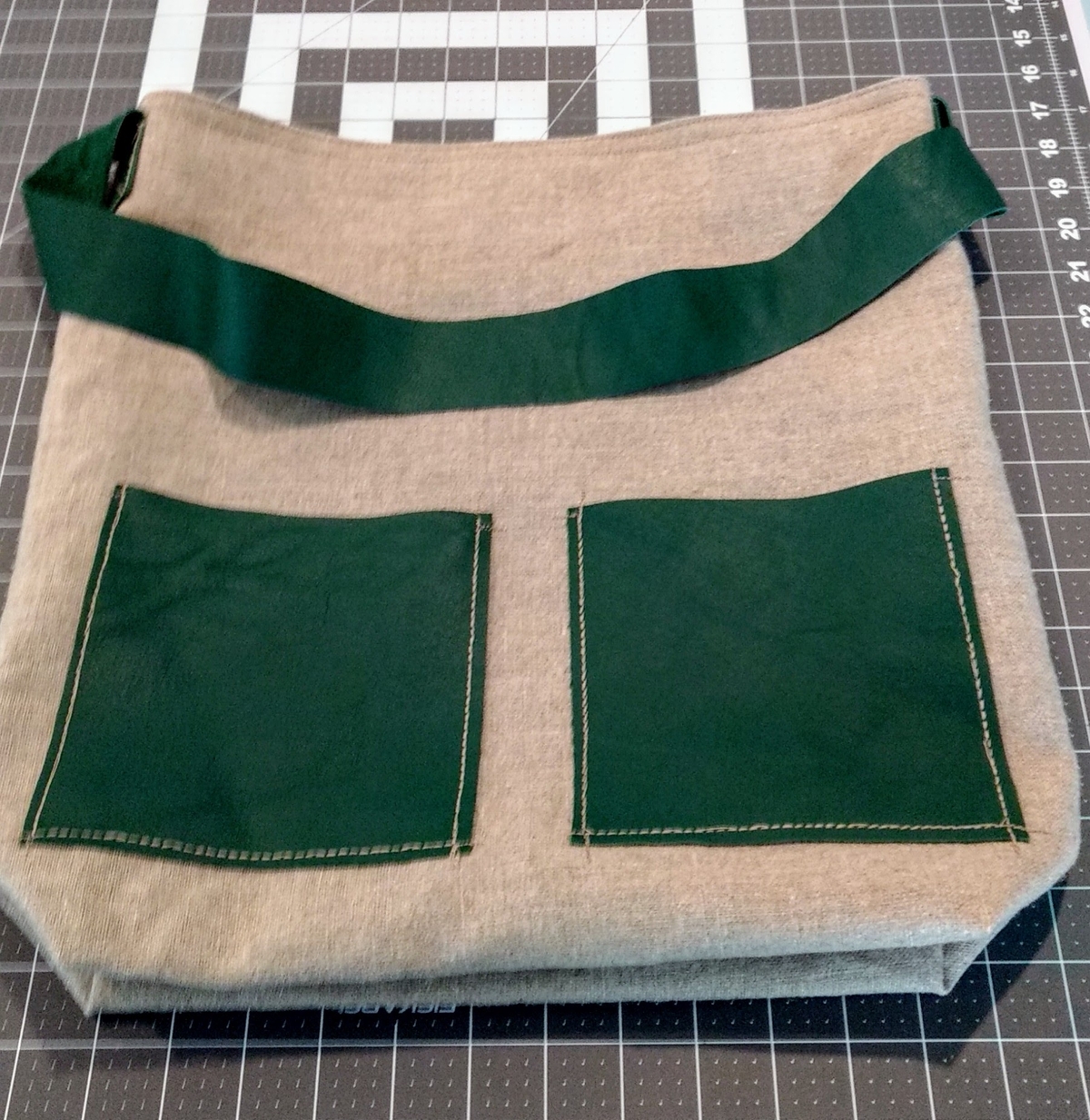 IL095 NATURAL 100% Linen Canvas (10.2 oz/yd2)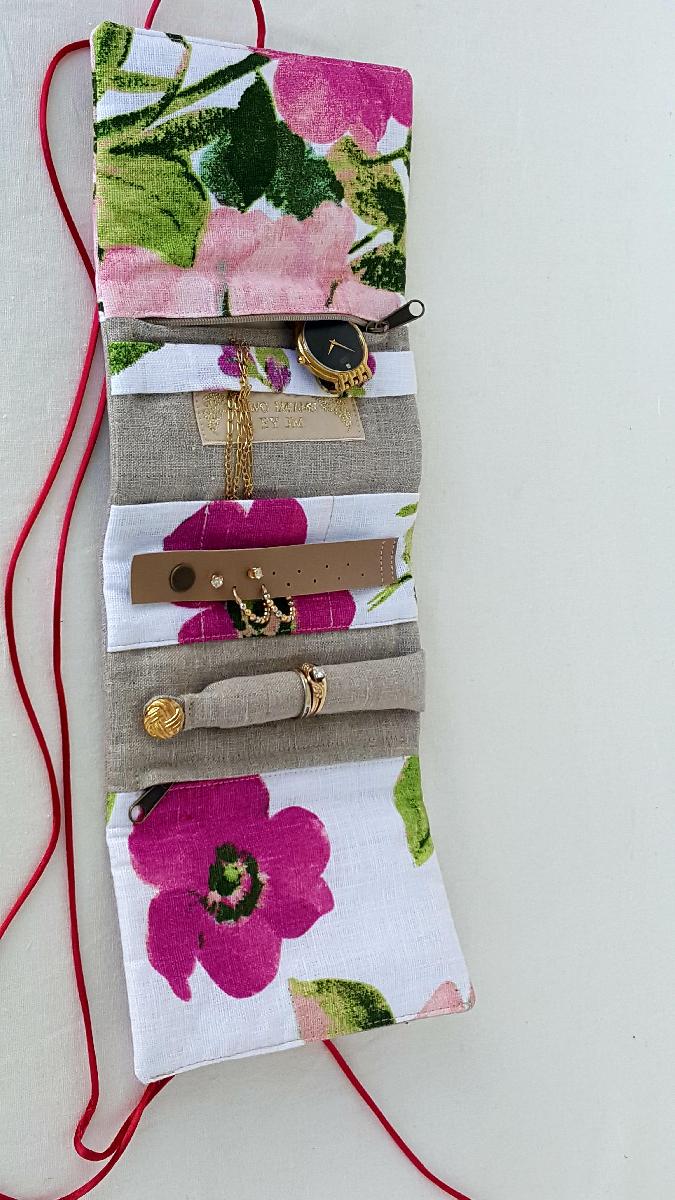 IL095 NATURAL 100% Linen Canvas (10.2 oz/yd2)
Frock is made out of this linen. Little heavy, but holds it's shape wonderfully at this weight.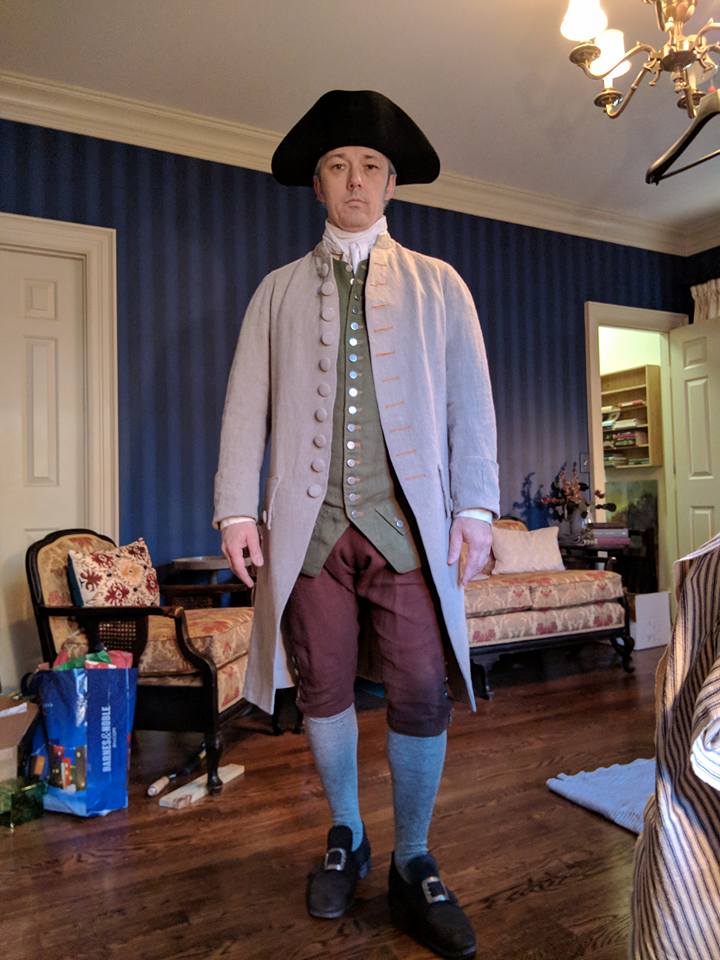 IL095 NATURAL 100% Linen Canvas (10.2 oz/yd2)
I slipcovered my chair. Fabric is great to work with.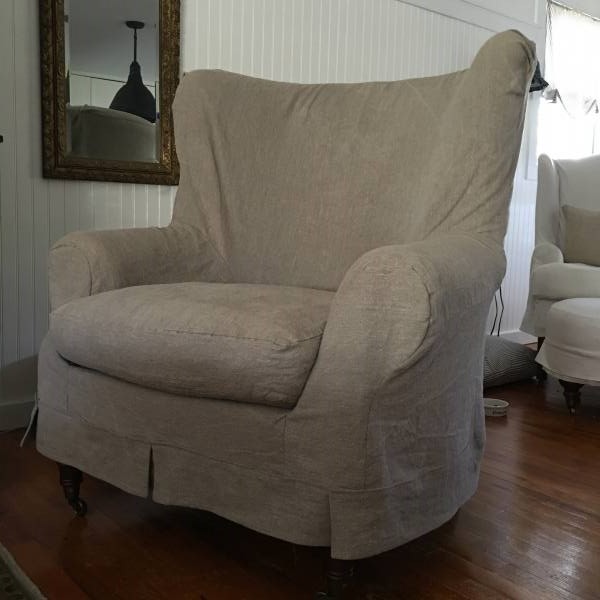 IL095 NATURAL 100% Linen Canvas (10.2 oz/yd2)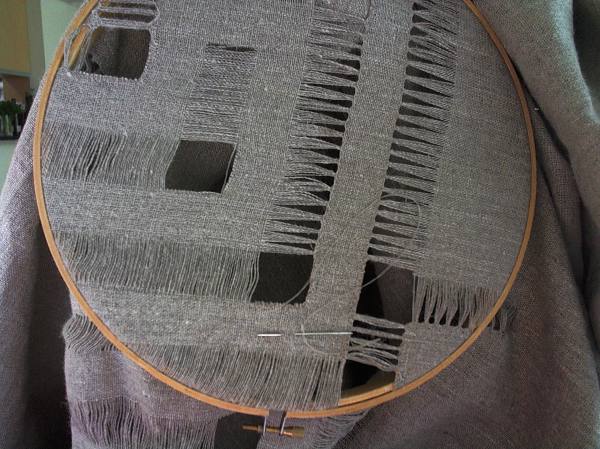 IL095 NATURAL 100% Linen Canvas (10.2 oz/yd2)
With the extra fabric, decided to slip cover this chair. It's so perfect!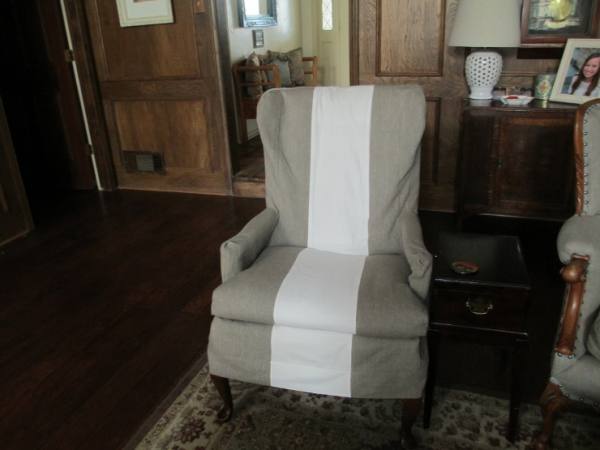 IL095 NATURAL 100% Linen Canvas (10.2 oz/yd2)
I used the linen to have this chair redone. I love it!!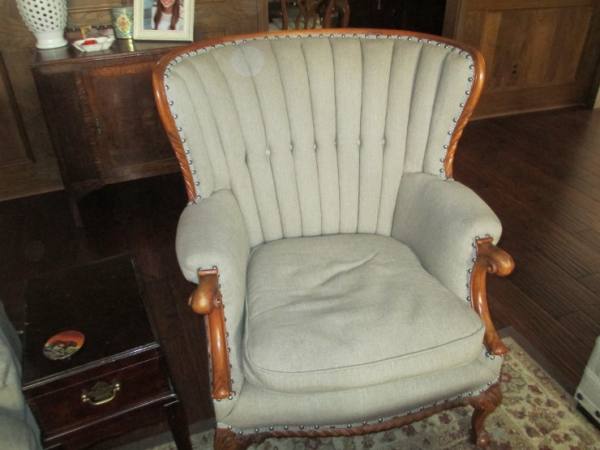 IL095 NATURAL 100% Linen Canvas (10.2 oz/yd2)


IL095 NATURAL - 100% Linen - Canvas (10.2 oz/yd2)
Sample Size: 2" x 3.5" (Including Swatch Card)
Free Standard Shipping
* Samples are pre-assembled and may not come from the same fabric bolt you order from. Color may vary. All fabric samples are shipped via USPS without tracking.

E-MAIL
Please contact us by following the link below.
SUBMIT A REQUEST

PHONE
1-866-620-2008
Call us Monday through Friday 10 am - 6 pm PST
Once you are happy with your order, please proceed to checkout where you are able to review your order and estimated shipping charges before you complete payment. Shipping charges are calculated by the weight and location your order is shipping to.
You will be able to choose from the following options:
Standard Shipping: 4 - 8 Business Days
Expedited Shipping: 3 - 4 Business Days
Priority Shipping: 2- 3 Business Days
International shipping charges are also calculated at the time of checkout. Please note there may be fewer shipping options available to you as the options are based on the destination of your package.
Delivery times begin one business day after the order is placed with a 24-48 hour time frame for processing.This processing period applies to all in stock items and allows for the time needed to manually cut and package your order to ensure it is checked for quality and accuracy before it leaves our facility.
Business days are Monday - Friday, 9AM - 4PM PST. Saturday, Sunday and Holdays are not considered business days.
Sample color chips are sent via regular mail and may take up to a week to arrive.
All goods are subject to prior sale and please feel free to Visit My Order to check the most up-to-date status of your order.
Making a return is quick and easy, you have 30 days from delivery to return the item or items in their original condition (unwashed, uncut and unaltered). Please include a copy of your packing list and once the return is received we will contact you to see if you would like an exchange, a credit to your Fabrics-store account or the monies returned to your original payment method.
Ship Returns to:
Fabrics-store.com
6013 Scott Way
Commerce, CA 90040
HOW DOES FREE SHIPPING WORK?
Take advantage of our Free Shipping offers on orders shipping within the contiguous US on the following days:
Every Monday and Wednesday on orders of $150 or more.
Every day on orders of $1,000 or more.
Your order will be shipped Standard Shipping (4-8 Business Days) with the shipper of our choice. No international orders. Standard shipping takes 24-48 hours for processing. Delivery times begin one business day after the order is placed. This is due to your order being manually cut and packaged to ensure quality.
Please note that some of our darker or more vibrant shades will have some residual dye run off or bleeding. It is important that you launder or treat like colors with like colors so that you do not compromise the integrity of any other colors, fabrics or garments during the launder process.
We also suggest that if you are combining one or more of these types of colors with lighter colors that you pre-wash the linens seperately and once the item is completed do not launder again, but Dry Clean.
Linen
Machine wash cold.
Gentle cycle.
Only non-chlorine. Bleach if needed.
Tumble dry low.
Medium steam iron.
Semilinen
Machine wash cold.
Gentle cycle.
Only non-chlorine. Bleach if needed.
Tumble dry low.
Medium steam iron.
Enter the e-mail address associated with your Fabrics-store.com account:
Temporary password has been emailed
Temporary password has been emailed to ivan@ecwm.com, and should arrive shortly. If you have any questions or problems, please contact our customer care center at 1-866-620-2008.
Your account has been disabled. If you believe this to be a mistake, please call our customer service at 1-866-620-2008 and we will help you with your order. We appreciate your cooperation.
Web Accessibility Toolbar